Contemporary Controls Assists in the Training of Future HVACR Technicians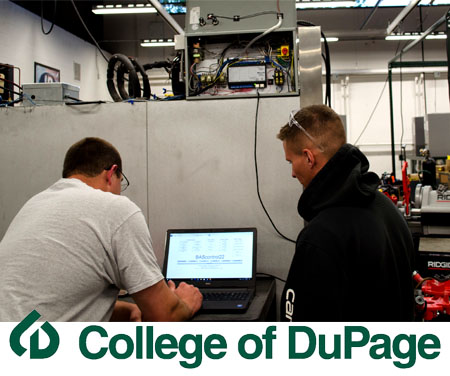 May 2017 - Bennet Levine, R&D manager at Contemporary Controls, is now a member of the College of DuPage HVACR Advisory Committee. Contemporary Controls is participating it the program as part of its effort to educate the newest members of the industry in best practices for building automation.
The College of DuPage's HVACR program provides students with an extensive education in refrigeration, air conditioning and heating, electrical circuitry, control equipment, and system design. The program also provides students with hands-on experience in a state-of-the-art HVACR lab that has the newest and most innovative equipment from the industry.
"Being on the HVACR Advisory Committee is an honor," said Bennet Levine. "Skilled HVACR specialists are in high demand and there are exciting innovations happening in the field. With the advances in building automation and 'green' efforts, demand for HVACR technicians is going to keep growing."
For colleges and training centers interested in providing building automation courses, Contemporary Controls recommends using the BAScontrol22 unitary controller and the free Sedona Application Editor (SAE) in the classroom to simulate the set-up, programming and maintenance of a unitary controller.
"Using our BAScontrol22 coupled with free applications like our SAE and our Sedona Emulator, students get real-world experience in building automation," said Levine. "We're pleased Contemporary Controls can provide products and applications that support Direct Digital Control (DDC) system training for colleges and training centers."
Download "Building Automation Training with BAScontrol22" (PDF) to learn more.