Contemporary Controls Attends BACnet PlugFest 2019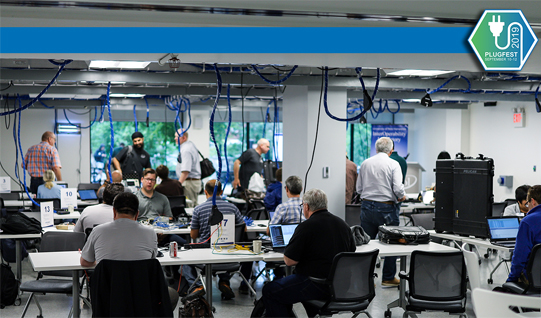 Contemporary Controls participated in BACnet PlugFest 2019 from September 10-12, in Durham NH. The event was held at the University of New Hampshire's InterOperability Lab and was sponsored by BACnet International. A Plugfest is an interoperability workshop where manufacturers can bring their BACnet products and test them with BACnet devices from other manufacturers. Usually run once a year, the BACnet International Plugfest is open to any BACnet device manufacturer as an opportunity to freely discuss the intricacies of the BACnet protocol and verify that their products can communicate among compliant equipment. Experts are on-hand to clarify the requirements of the standard.
As Bennet Levine, our R&D Manager noted, "This type of interoperability testing is a great way to lower the cost of BTL testing and certification by finding and fixing errors earlier in the product development cycle. As an industry veteran, we are pleased to help newer attendees understand BACnet, as we are all aligned with the intention of getting our products to work together."
Each day of the Plugfest included numerous sessions of intense organized testing. In addition to test sessions, attendees were also given several presentations related to future BACnet enhancements. Of particular interest was a presentation on BACnet Secure Connect (BACnet/SC), a new BACnet datalink that provides secure communications using the latest, IT friendly, security mechanisms. Contemporary Controls recognizes that security is becoming a greater concern for our customers.