CCSI Maintains ISO 9001 Certification—Quality is Our Goal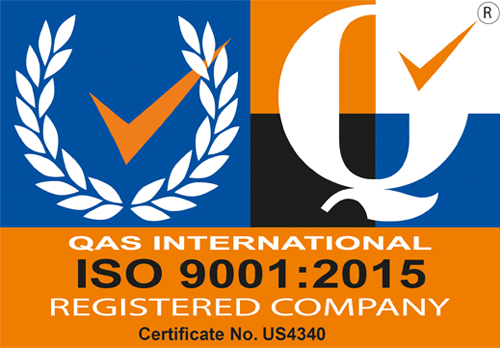 Contemporary Control Systems has received notification from QAS International Ltd. (QAS) that our quality system has been audited and certified as meeting the requirements of ISO 9001:2015 for another year. CCC, our wholly owned China subsidiary, has maintained their certification as well.
According to Rhiannon LaPointe, Contemporary Controls' Engineering/Quality Manager, "Maintaining our ISO 9001:2015 certification gives our customers the confidence that our processes are in control, and as a supplier, we will meet their quality standards. For more than 45 years, Contemporary Controls has worked with systems integrators, contractors, and OEMs to provide reliable networking and control products. Adhering to the measures outlined in the ISO standard helps us improve our products and processes to address the needs of today's high-tech automation industry."
Our QAS auditor noted in the surveillance audit summary, "The organization's Quality Objectives are used to drive performance and are well communicated and understood. Key Performance Objectives are measurable, monitored, and used to drive improvements within the business."
Contemporary Controls is a leading manufacturer of unique and innovative products for the industrial and building automation industries leveraging technologies such as BACnet, Cellular, Ethernet, IoT and Modbus. For more than 45 years, Contemporary Controls has been designing and manufacturing the system building blocks for networking, integrating and control where performance and reliability are key. Contemporary Controls is headquartered in Downers Grove, Illinois, USA with additional locations in China, Germany, and the United Kingdom, serving the Americas, EMEA, and APAC.