Successful Niagara Summit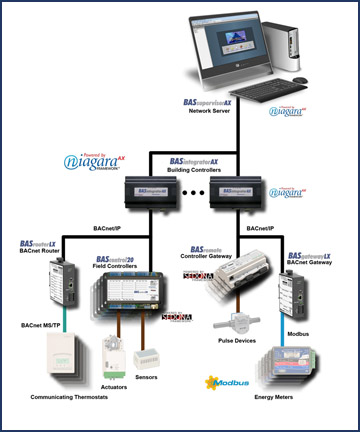 May 2012 – Contemporary Controls attended the recent Niagara Summit held in Las Vegas, Nevada, which provided the opportunity to meet integrators, end users and developers within the Niagara community. Over 1,200 attendees and 57 exhibitors participated in sessions and workshops that focused on the capabilities of Niagara and Sedona Frameworks.
"We want to thank all those who came to our stand saying how much they like our products while giving us suggestions on improvements," said Joe Stasiek. "Many of these people we have never met and it is great to receive feedback and make acquaintances. "Their field experiences are invaluable to us."
The mission of the Niagara Summit is to provide an open forum for the exchange of Niagara-based ideas, methods, techniques, and developments and those interested in interoperability, integration and connecting diverse systems and smart devices.
"We always look forward to the Niagara Summit because the focus is on open systems and interoperability," said Joe Stasiek, Sales Manager. "Attendees aren't getting a sales pitch. They are getting real innovations and solutions for today's market."
The Niagara Summit advances the Niagara community and helps it expand by fueling new ideas, creating new applications and developing new business opportunities.
General Sessions, keynote speakers and comprehensive workshops focus on educating attendees on the latest developments in creating device-to-enterprise solutions and Internet-based automation systems. Contemporary Controls' Joe Stasiek and Bennet Levine, Research and Development Manager, were presenters at the Summit.
"We are active participants in the Niagara community," said Stasiek. "We have several products that leverage the Sedona Framework and now we utilize the new NiagaraAX Framework in our scalable building strategy because of the wealth of integration options and its flexible control hierarchy."
Contemporary Controls has developed several Niagara and Sedona based products for system integrators and end users. The BASautomation™ product line simplifies the integration to BACnet/IP. Once on Ethernet, the CTRLink® family, with its collection of IP infrastructure products, completes the connectivity process.
The next Niagara Summit will be held in 2014.