CCSI Receives ISO 9001:2015 Registration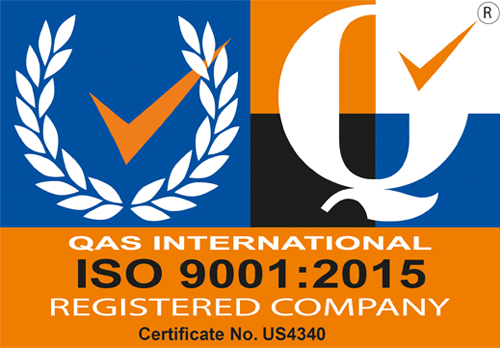 Contemporary Controls has received notification from QAS International Ltd. (QAS) that our quality system has been assessed and certified as meeting the requirements of ISO 9001:2015. Although all the Contemporary Controls' entities follow a quality management system based on ISO 9001 (CCC, our wholly-owned China subsidiary is already certified), obtaining registration for the home office was not pursued until recently. Besides manufacturing Industrial Ethernet and building automation equipment, CCSI has a rich inventory of proven electronic designs. We can design and manufacture networking and control products to the specific needs of our customers, gaining a reliable source of supply and a quicker time-to-market.
"Our ISO 9001:2015 registration provides our customers confidence that our processes are in control and that as a supplier we can meet their quality needs," said Rhiannon LaPointe, Engineering/Quality Manager. "Contemporary Controls has a 45+ year track record working with system integrators, contractors, and OEMs seeking reliable networking and control products from a dependable source."
To prepare for registration, a compliance team was established patterned on the knowledge gained in the China certification. "The organization has been diligent in the establishment of its management system in line with the requirements of the ISO Standard," said our QAS Lead Auditor. "They were clearly dedicated to becoming ISO Certified."
Now that registration is accomplished, CCSI will maintain the quality system while confirming continuing compliance via internal audits. QAS will conduct surveillance audits once per year. The complete process was a good opportunity for all CCSI associates to improve their team building skills while sharing in the recognition of a successful project.