IEU Course Materials Enhanced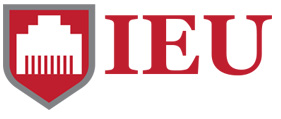 Knowledge of networking and automation equipment has always been a key ingredient in HVACR education. Contemporary Controls designs and manufactures the system building blocks for networking, integrating, and controlling automation processes with products built upon open technologies such as BACnet, Ethernet, Modbus, and Sedona. Our products do not require a license and are available to all without restrictions. We have already worked with several affiliated colleges and technical schools to create an automation classroom/lab experience that mimics the real world.
One aspect of our commitment to education is the Industrial Ethernet University (IEU) which Contemporary Controls launched and maintains. IEU is a virtual education center that provides objective, content-rich learning materials on Ethernet, especially as it relates to installations on machines and in buildings. Three courses introducing BACnet along with Wi-Fi Ethernet are provided as electives. A total of 23 lessons are available for study. HVACR students and industry professionals are free to read and learn the concepts at their own pace, returning to each lesson as often as desired.
For instructors wishing to incorporate the IEU into their coursework, a multiple-choice test on each lesson is available upon request. The tests feature 10 questions regarding each lesson that verify the students grasp of the material. A separate answer key for ease of grading is included. Only verified instructors/educators are granted access to this material by emailing marketing@ccontrols.com to prevent cheating. Coupled with our BAScontrol and BASpi BACnet controllers, an entire hands-on curriculum can be developed to teach the concepts of automation control. We offer a generous educator discount as well. For more information visit our Training and Education page.
As an excerpt from a U.S. education consortium states, "...demand is rapidly increasing for highly-trained technicians to operate and maintain technologically-complex, "high performance" buildings. In turn, education and training to manage multiple building systems including HVACR, lighting, building automation, energy management, security, and indoor air quality is becoming essential." Contemporary Controls has the tools needed to help answer this demand. Contact info@ccontrols.com for more information.