Don't Miss Our Open House!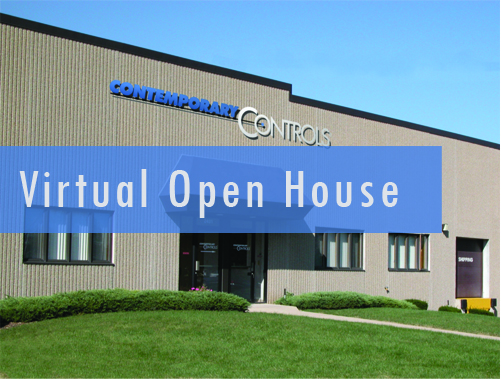 This time of year, we're usually busy preparing our AHR booth. With AHR being cancelled for 2021, we've decided to hold a virtual open house so customers can get a live tour of our products, ask questions to our engineers directly and see our new releases.
During our virtual open house, our team of engineers will be available to present new products and answer questions about new and existing products. This is a great opportunity for users to brainstorm with our team and discuss issues in the field. You can schedule a one-on-one video call with one of our product experts, or just stop by to check out the latest news and chat with the team.
We'll have live demonstrations of our most popular products, along with previews of new products being introduced in 2021.
Enjoy a sneak preview of our BASgatewayEnOcean, which is an EnOcean to BACnet gateway that makes it easy to integrate EnOcean devices into BACnet networks. The gateway allows users to discover and select EnOcean devices on their network. The gateway will then create new virtual BACnet devices for the BACnet network. These virtual devices will have the appropriate BACnet objects. If you aren't familiar with EnOncean, we'll be giving a brief introduction to EnOcean during our open house.
For those interested in our BASstat BACnet-compliant communicating thermostat, we'll preview several of the new models that are planned for launch in 2021, including a wireless BACnet/IP Heat Pump Thermostat. The new models will join the BASstat family in ensuring effortless integration into BACnet/IP (Wi-Fi) or BACnet MS/TP (EIA-485) networks.
Finally, our popular BAS-pi Edge will be showcased, so you can check out features such as email alarms/notifications, schedules with holidays/exceptions, weather web service, as well as graphical dashboards.
We'll release the final schedule of product demonstrations next month. For now, mark your calendar for the Contemporary Controls Open House January 28-29, 2021. We look forward to seeing you virtually!