Events: HVACR Tradeshow | Light + Building | Smart Building Show
Check out the opportunities to meet with the Contemporary Controls team and hear about our latest product developments.
We will be exhibiting at the HVAC Tradeshow on September 29 at the MetLife Stadium in New Jersey. Sponsored by the CCOM Group, Inc., the HVAC Tradeshow is free to all contractors and will include hands-on demonstrations and product presentations from more than 50 exhibitors. Stop by Contemporary Controls' exhibit to learn how our open control BACnet controllers, routers, Modbus gateways, as well as our secure, remote access solutions provide seamless integration of HVAC equipment into a building automation system.
Visit the 2022 HVAC Tradeshow to register for this free event.
---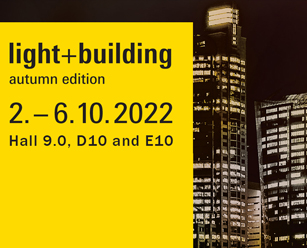 Contemporary Controls will be exhibiting at the Light + Building Autumn Edition 2022, October 2-6 in Frankfurt, Germany. More than 1,500 exhibitors from 46 countries will be presenting the latest products and innovations in lighting, house and building automation, and connected safety and security technologies. Stop by the BACnet Interest Group and EnOcean Alliance booths in Hall 9.0, Booth D10 and E10 to view Contemporary Controls' BACnet routers and Modbus gateways, including our BASrouter, BASrouterLX, BASgatewayLX.
Learn more about what we'll be presenting at Light + Building here.
---
We're also looking forward to the Smart Building Show (SBS), October 12-13 at ExCel in London, England.
With additional focus on sustainability and the environmental, social and governance (ESG) framework, this free event will cover the many facets involved in creating and managing intelligent buildings. Visit us at Booth C18 to learn how our BACnet routers, gateways, switches, and communication thermostats can help make commercial buildings and industrial plants more intelligent, cyber secure, energy efficient, as well as safe and healthy for the occupants.
Learn more about what we'll be presenting at SBS here.
Contemporary Controls will be showcasing new products as well as enhancements to our existing BASautomation and CTRLink lines of networking and control products for the building automation industry. To see all our upcoming events, visit our Calendar of Events.