New BACnet-Compliant Products at AHR 2019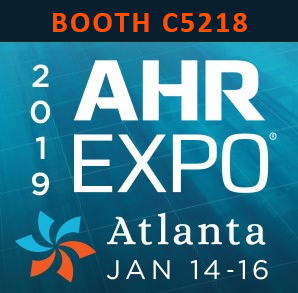 We're looking forward to seeing you in Atlanta at AHR 2019. Be sure to stop by booth C5218 to see our suite of new BACnet-compliant and BTL Listed products. Contemporary Controls remains your source for innovative, trusted solutions that allow you to Build on BACnet.
Can't wait for the show? Here's a preview of some of our hot new products:
Automation Platform and BASpi-EBCC
The Automation Platform is a robust and powerful hardware platform ready to run most any application compliant with the Raspberry Pi. It is intended for non-stop automation projects and utilizes the Raspberry Compute module. It includes two isolated EIA-485 serial ports suitable for BACnet MS/TP, Modbus RTU or other serial protocols along with two 10/100 Mbps Ethernet ports, DIN-Rail mounting and 24VAC/DC powering options. Daughterboards are available for Wi-Fi, LTE Cellular and EnOcean wireless Networks. The BASpi-EBCC utilizes a hat board for the Rapsberry Pi and functions as a BACnet Client and Server as well as a Sedona Controller. It also features an isolated EIA-485 port for BACnet MS/TP.
Remote Access Solutions
The RemoteVPN is a service offered by Contemporary Controls that allows systems integrators remote access to systems from the convenience of the systems integrator's home or office. A cloud-based VPN server hosted by Contemporary Controls provides the critical connection between two VPN clients-one installed on the systems integrator's PC and the other permanently installed on Contemporary Controls' VPN router located at the remote location. Using this approach, two secure VPN tunnels are created with no concern for intervening firewalls. The Skorpion series of VPN routers offer models with wired and cellular connectivity options. Multiple remote sites can be accessed simultaneously using the RemoteVPN service.
Bragging Rights
Our popular BASrouter 3.0 is BTL Listed for both B-RTR and B-BBMD device profiles. Using products that are BTL Listed means interoperability problems are much less of a risk for BACnet system integrators. Because there is a high cost associated with resolving interoperability problems between different vendor's products, many system integrators are choosing to use only products that carry the BTL Mark to lower the cost of system integration.
Looking forward to seeing you at booth C5218 in Atlanta!