Haystack Connect 2019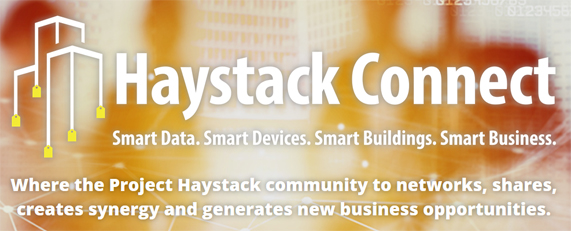 Contemporary Controls is a gold sponsor of Haystack Connect 2019, which provides the opportunity for the open source community to discuss the latest innovations in the management of the vast amount of data generated from today's smart devices and systems. The show is being held from May 13-15 in San Diego, California. For those of you attending Haystack Connect 2019, be sure to attend Wednesday's General Sessions to hear from our engineers about our BAScontrollers with Haystack.
The technical sessions and pitchfests are extremely popular because industry leaders address the real issues facing owners and operators trying to manage the data generated from building IoT devices. This year at Haystack Connect, Contemporary Controls will be participating in the following sessions:
---

General Session and Pitchfest, Wednesday, May 15, 8:30 AM
BACnet Client Controller Now with Haystack: Bennet Levine, R&D Manager

---

General Session and Pitchfest, Wednesday, May 15, 9:50 AM
BAS Controller with Haystack Powered by Raspberry Pi: Zach Netsov, Product Specialist

---
Visit Project Haystack to learn more about their mission define a methodology and common vocabulary so that models of building systems and smart devices can be interpreted automatically by a variety of software and web-based applications.
Contact us to learn more about our BAScontrollers with Haystack.