Industrial Ethernet University Offers Introductory IP Network Courses for BMS Professionals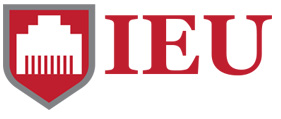 IP networks are becoming more popular in the Building Automation industry. This was a common theme we discovered at AHR Expo 2022 during our conversations with visitors and in the industry sessions.
Contemporary Controls designs and manufactures the system building blocks for networking, integrating, and controlling automation processes, and for more than 20 years, we have been developing products built upon Ethernet and IP technologies.
Similar to our commitment to educate the building automation industry about BACnet, we provide free education and training for Ethernet through our Industrial Ethernet University (IEU). IEU is a virtual education center featuring 24 courses that provide instruction on Ethernet and IP networks from understanding the basic principles to integrating Ethernet in BACnet wired and wireless networks.
When developing an IP network, setting up devices with an IP address and subnet to match the existing building network is a crucial first step. You can learn about IP subnetting with IEU Course IE203, Introduction to Subnetting.
Subnetting is critical for effectively managing IP address allocation as well as optimizing network performance and security. By splitting broadcast domains, subnetting ensures that traffic is routed efficiently and mitigates bottlenecks caused when multiple devices broadcast on the same network. Using subnets to partition networks allows you to confine traffic, network breaches, or virus outbreaks for a more secure network. Introduced with Request for Comments (RFC) 950, Course IE203 explains the concepts of subnetting to optimize the allocation of IP addresses, network performance, and security.
IEU offers objective, vendor-neutral, content-rich learning materials on Ethernet protocols and applications. All material is based on the IEEE Std. 802.3 and relevant RFCs.
The Essential Courses (100 and 200 level courses) provide instruction on the core principals of Industrial Ethernet from the physical and data link layers up through the network, transport, and application layers. Electives (300+ level courses) fine tune this knowledge with examples of how Ethernet has expanded into industrial and other real-world applications. 500 level courses explain how building control networks (such as BACnet) utilize Ethernet for control, how to connect Wi-Fi to an IP backbone, and how wireless communication is challenging wired networks for the future.
For more information, visit IEU to read the IE203: Introduction to Subnetting lesson.