Convert Modbus Serial to Modbus TCP with the BASgatewayLX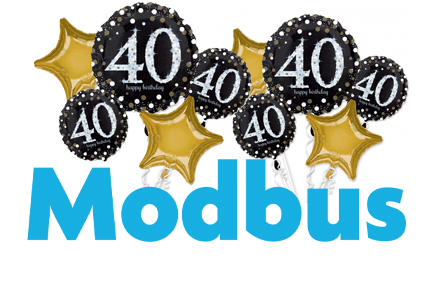 Modbus is celebrating 40 years as an open and free communication protocol. Developed in 1979, its simplicity and versatility keep it very much alive today. Boiler controls, variable speed drives, and metering applications still commonly use Modbus. What is needed, however, is an upgrade path from the serial communication of original Modbus to the more modern world of communication over a TCP/IP network. This is especially true in the IoT age, where more and more data are being moved to the cloud for analysis and action.
The BASgatewayLX provides a simple and reliable solution. Our device has one 10/100 Mbps Modbus TCP Ethernet port and an opto-isolated Modbus EIA-485 serial port for Modbus RTU or Modbus ASCII devices. Up to 100 Modbus devices and as many as 1000 polled points can share the Modbus EIA-485 port on the BASgatewayLX. All that is needed is a device profile for each Modbus device. Contemporary Controls maintains a free library of common device profiles for download in the Modbus Mapping Support section of our website. If your desired device profile is not available, we will create one for you free of charge. Once the device profile is developed, it is installed into the BASgatewayLX and a scan list is created.
The beauty of Modbus TCP is that it is an IP bus. Instead of having one master attached to multiple slaves, Modbus TCP becomes a client/server network where clients become HMIs or PLCs and servers could be multiple serial input/output racks linked via gateways such as the BASgatewayLX. Several clients can reside on the IP network and access a common set of servers. There is no single master controlling a defined set of slaves. Devices scanned by the BASgatewayLX become available to the TCP clients for control or data collection.
Unlike most competitors, the BASgatewayLX can be powered from 24-volts AC or DC, making it versatile for situations where a DC supply is not available. It is DIN rail mounted with an industrial grade metal case, wide temperature range and UL508 approval; characteristics that make for a quick install in control cabinets. The optically isolated serial port allows for connection to either 2-wire or 3-wire EIA-485 networks and the Ethernet port offers a shielded RJ-45 connector. Through auto-negotiation and Auto-MDIX, the BASgatewayLX automatically matches connections to the Ethernet network, allowing for either straight-through or crossover cabling. A resident web server allows for commissioning and troubleshooting via a standard web browser.
An added feature of the BASgatewayLX is its ability to allow each connected Modbus device to appear as an individual BACnet compliant device for integration into control systems which utilize BACnet.
Learn more by visiting the BASgatewayLX product page. And happy anniversary, Modbus!